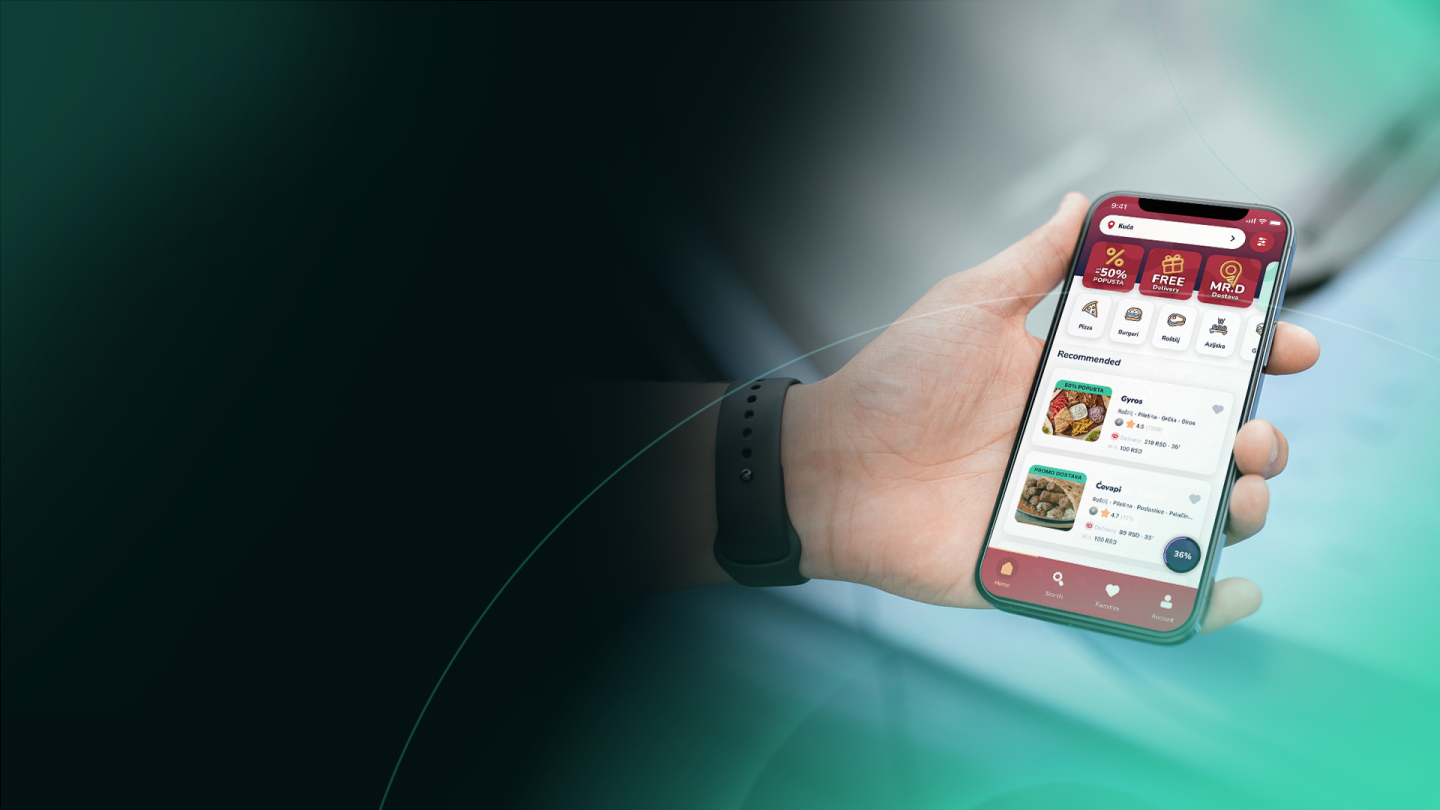 Mister D.
Mister D. is a web and mobile food delivery application that allows users to order food from local restaurants and have it delivered to their destination. The application has over 1200 restaurants in 6 cities. Work on the technical solution of this project began in November 2021. The application currently has over 100,000 registered users and the number is increasing daily
Technical solutions
For the purposes of this project, a complex system of connected applications and technical solutions was created:
1
A user application that allows users to view the restaurant's offer, menus, order all extras, pay securely within the application and track their orders;
2
The application with which the restaurant accepts and tracks orders;
3
An application for restaurant owners with to track sales trends and other relevant information;
4
Application for delivery crew;
5
A server-side backend system that handles data storage, processing and communication between applications and restaurants;
6
A mapping and navigation system that uses GPS technology to track the location of the person who does delivery and provide directions on how to get to the delivery location;
7
Technical solution for vehicle fleet tracking;
8
Technical solution for the entire customer support system;
A team of professionals consisting of mobile developers, full stack developers, UI/UX designers, and individuals dealing with data management and payment processing is responsible for the creation and maintenance of the Mister D. application.