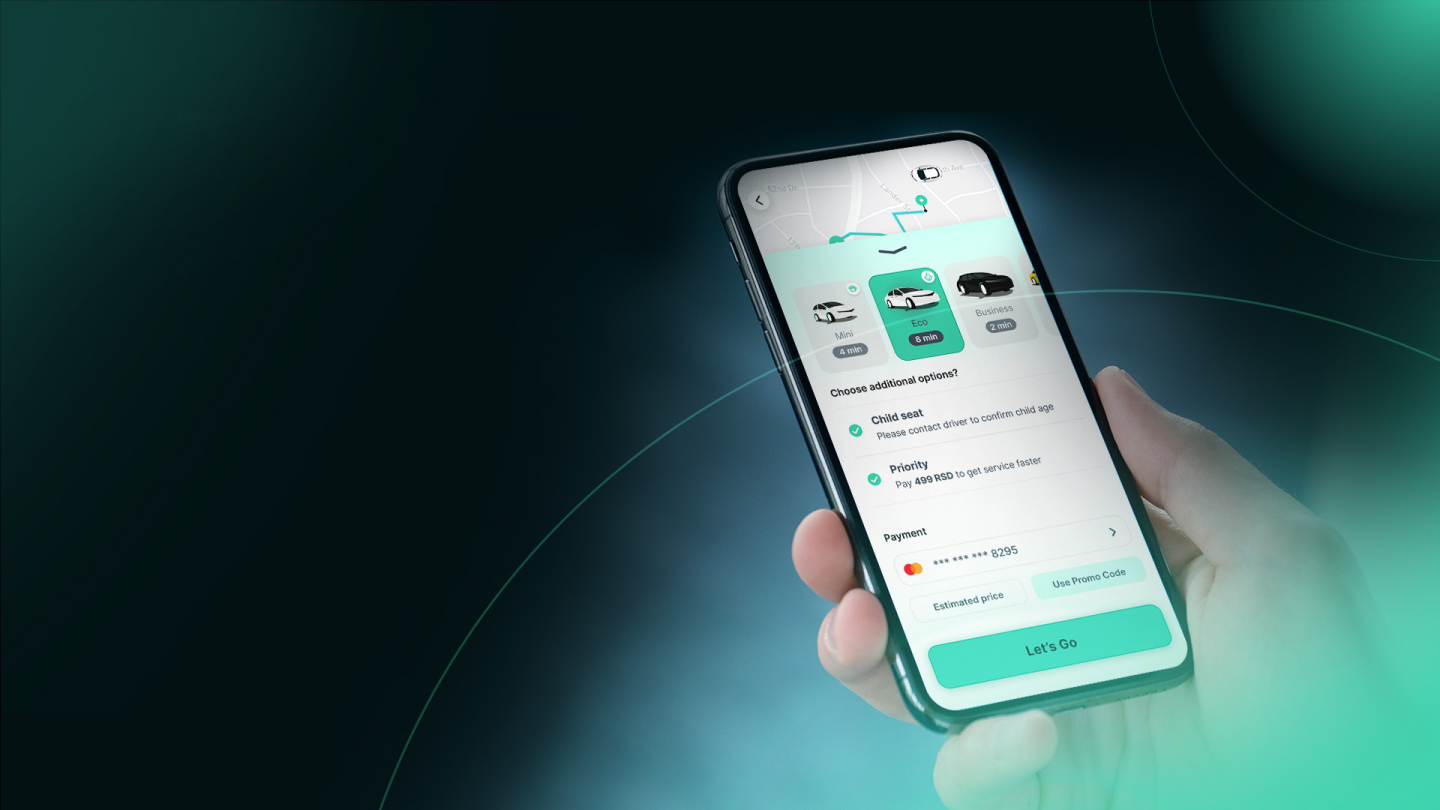 CAR:GO
CarGo is a mobile application that connects users who need transportation with car go partners. It consists of two main components: partner and user application.
Technical solutions
The technical development of the CarGo application started in 2014. A group of freelancers gathered around this project, and the success of the CarGo application led to the establishment of the Wtech company and further projects.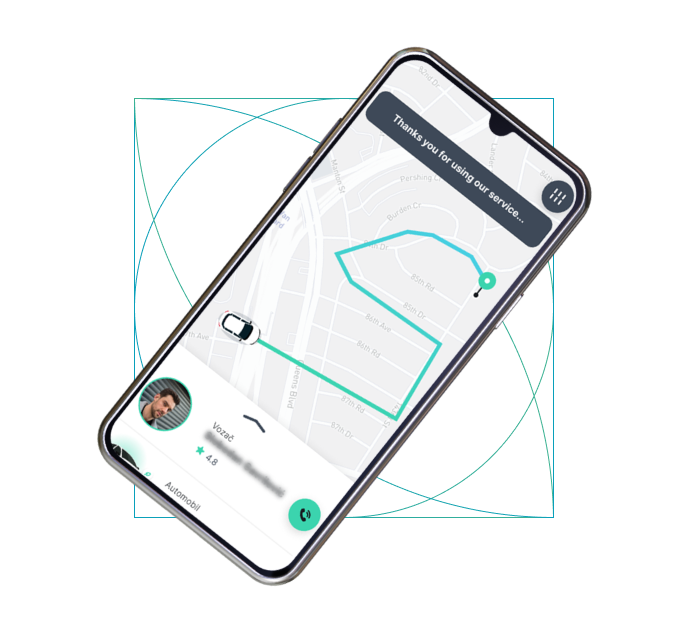 User application
The user application is designed so that users can request a vehicle, track the vehicle's movement in real time and make a secure payment through the application itself. Users receive the necessary notifications and have the opportunity to rate and leave comments for service providers, thus actively helping us to improve the application.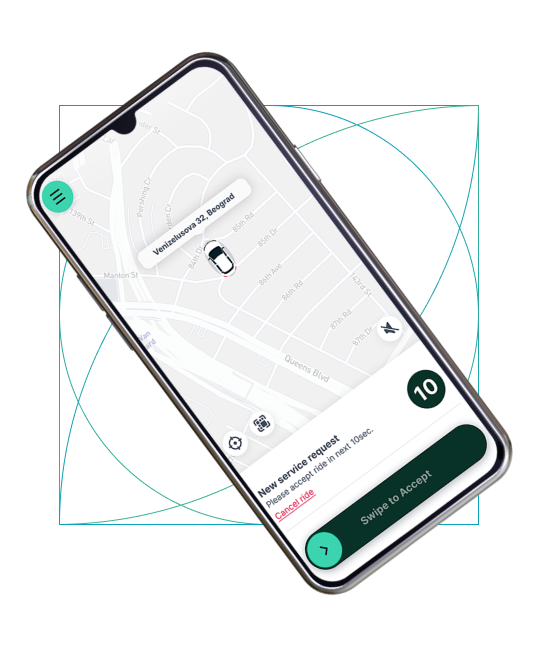 Car Go partner application
The partner application is designed to allow service providers to accept rides and, using in-app maps specially made for this application, navigate them to the customer's location and to the final destination.
In addition to user applications, a technical solution for vehicle fleet monitoring was developed, as well as a solution and implementation of a user support system for drivers and users.
To create and maintain the CarGo application, which contains several applications for Android and iOS, has more than 1.5 million registered users and 20,000 active users per day, it was necessary to successfully organize a team of professionals consisting of mobile developers, full stack developers, UI/UX designers, data management and payment processing individuals.